HUFFPOST
Akon On His Mission To Provide Electricity To 600 Million In Africa
The mogul is lighting up Africa and relaunching his music label.
 03/29/2016 05:35 pm ET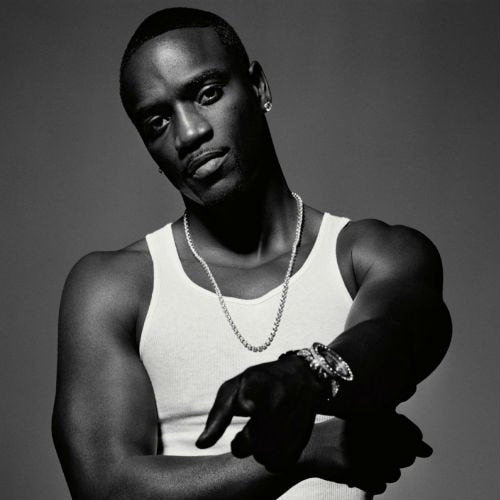 Akon is making good on his lifelong goal of leveraging his celebrity to give back to Africa by resolving the continent's energy crisis.
Last Summer, the Senegalese-American singer — in partnership with political activist Thione Niang and entrepreneur Samba Bathily — launched Akon Lighting Africa initiative's "Solar Academy" to provide an affordable source of electricity to 600 million Africans.
Since its launch in Mali's capital, Bamako, Akon says the institution has made significant progress by installing solar street lights for public lighting and home service systems for household use.
"We've kind of expanded since the announcement last year,"Akon said during an interview with The Huffington Post. "We're currently in 18 countries and it's growing really, really fast. I think we're gonna make the deadline to be in 48 countries by the year 2020 and really achieve that goal… The lighting is the main focus right now, and once we get a firm grip on the lighting and energy side, then we'll be able to expand it to other territories."
According to the program's website, Niger, Senegal, Sierra Leone, and Kenya are among the 25 countries targeted for the "Solar Academy's" mission to reach 600 million Africans.
The solar initiative is also aiming to teach African engineers and entrepreneurs how to install and maintain solar-powered electricity systems and micro grids. Akon acknowledged some of the hurdles the initiative has faced as it moves toward its goal, but noted that many of the academy's challenges came during the initial stages of the project launch.
"All the challenges really were in the beginning with getting a team properly set up, and then educating myself about energy and renewable and the territories it's gonna be installed in Africa," he said. "And of course, dealing with some of the heads of states and making them better understand the advantages of renewable energy versus what they were doing with the grid and so forth… But we pretty much identified a majority of the challenges that we would face in a lot of these countries, so we are pretty much on cruise at this point."
To coincide with his humanitarian efforts in Africa, Akon — a multiplatnium recording artist, who is also responsible for launching the careers of Pop stars likeLady Gaga and Colby O'Donis — is also working on his new album, titled "Stadium," and relaunching his Konvict Muzik label as Konvict Kartel.
The music will be his first release in seven years. "Even though I haven't been active as an artist — as far as putting out records — I have been very instrumental in putting out other acts and been a part of other act's careers," Akon told HuffPost. Fans can expect the revamped label to release a compilation (featuring artists OG Boo Dirty, DJ Funky & Money Man) "before the end of the summer."
---
HUFFPOST
Akon Launches Academy To Help Provide Electricity To 600 Million People In Africa
 05/21/2015 11:17 am ET | Updated Jun 01, 2015
LONDON, May 21 (Thomson Reuters Foundation) – S enegalese-American singer Akon, whose Akon Lighting Africa initiative aims to bring electricity to some of the 600 million Africans who lack it, announced on Thursday the launch of a new "Solar Academy" for the continent.
The institution, scheduled to open this summer in Bamako, Mali's capital, will try to give African engineers and entrepreneurs the skills needed to develop solar power. European experts will help supply training equipment and programs.
The academy will aim to teach people how to install and maintain solar-powered electricity systems as well as micro grids, "which are really taking off in rural Africa," Akon Lighting Africa said.
Africa has 320 days of sunshine a year, the organization said in a statement, so harnessing solar energy is an ideal way to enable those without electricity to get it.
"We have the sun and innovative technologies to bring electricity to homes and communities. We now need to consolidate African expertise," said Samba Baithily, who founded Akon Lighting Africa with Akon and Thione Niang.
Seventy percent of Africans are under 35, and creating sustainable jobs is vital, the group said, so investing in solar power for the future can help in more ways than one.
"We expect the Africans who graduate from this center to devise new, innovative, technical solutions," said Niang. "With this Academy, we can capitalize on Akon Lighting Africa and go further."
The group announced the launch of the academy at the second United Nations Sustainable Energy for All Forum in New York (Reporting By Joseph D'Urso; Editing by Tim Pearce) )